CHOOSING THE RIGHT SOLUTION
Developer can decide whether they would like to use Notakey app, white-label app or integrate Notakey libraries in their own app (e.g. mobile banking app).
In case of Notakey app services can be discovered with DNS entries. For user that means that under one domain could be several services, which all could have different on-boarding policies.
In case of white-label app or integration in an existing app, services already will be hard coded without need for additional service discovery.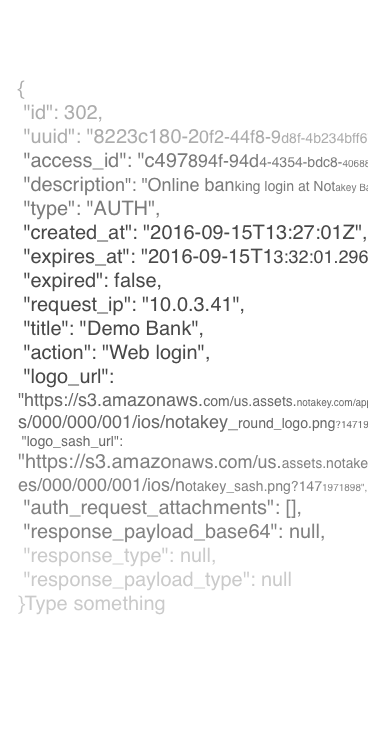 INTEGRATION
To help developers integrating Notakey with their service, we have both REST API and SDK. In most of the cases integration should take only few minutes.
In a more complex system integration we work with our distribution partners across Europe. If you need help with custom integration, please take a look at our Support page.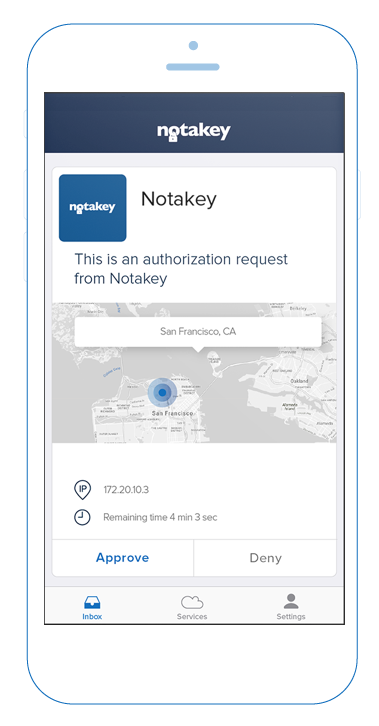 AUTHENTICATION & AUTHORISATION
Once the integration is finished, service providers can choose the on-boarding and authentication policies for different users. Currently Notakey on-boarding policies include authentication with Active Directory, Manual approval, sms verification and video on-boarding. Security policies include public key cryptography through push-notifications, multiple user approval (CEO & Accountant), fingerprint and geo-fencing.
Notakey also allows to add your existing security policies on top of it for maximum security & convenience.
AVAILABLE SECURITY POLICES